Born from the creative collaboration between husband and wife team Diego Velasco & Carolina Paiz, Open Studios is a development company committed to powerful storytelling that gives voice to the Latiné experience, exploring both our current condition and our past history with authenticity, nuance, and humor. Our goal is to bring Latiné-led stories to a global audience by creating compelling, mainstream productions that move, inspire and challenge the status quo. We aim to make a positive impact in the lives of our viewers — and our collaborators — by creating transformative content while providing an inclusive and empowering work environment for all. We want to change the narrative while also remaining open to change within our own lives, always seeking to grow and evolve.

CAROLINA PAIZ
writer // producer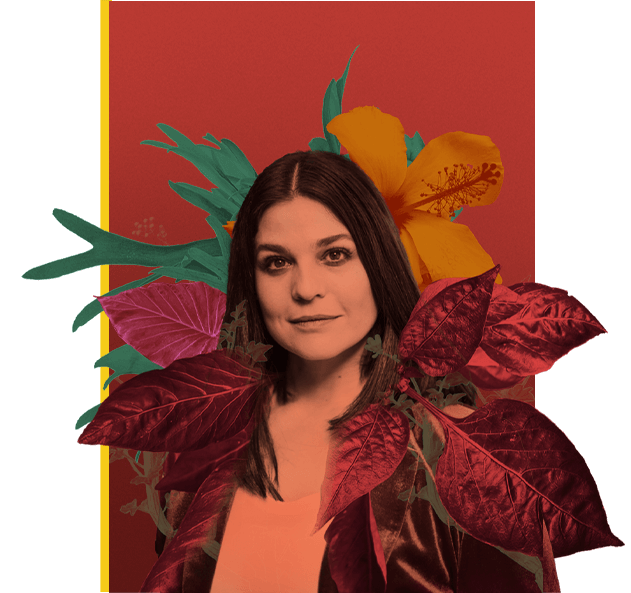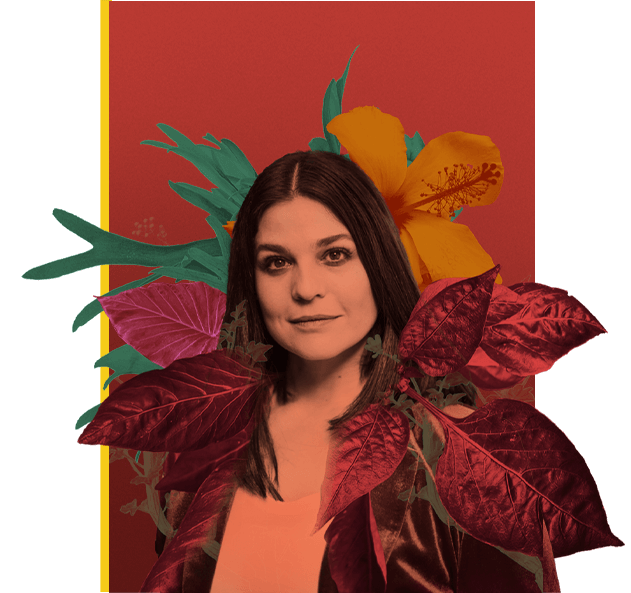 Carolina was raised in Guatemala City at the height of the civil war, but was lucky enough to experience said war in a bubble, spending her time indoors, reading and watching cable TV, perfecting an American accent while toggling between Melrose Place and CNN. Later, at Tulane University, she became captivated by Latin American history and literature, cultivating a lifelong passion for exploring the current and past events that have defined our Latiné experience — but which have been erased from the history books. Carolina has spent the last decade writing and producing on multiple Emmy-winning series, most recently serving as writer and Executive Producer on Orange is the New Black. Like half the TV-writing population, she currently resides in Silverlake with her director husband, their two daughters, and a rotating cast of four legged friends. Her pet peeves include writing about herself in the third person.

DIEGO VELASCO
writer // director
Diego was born in Buffalo, NY and lived there until his parents divorce caused the family to move back to his mother's native Venezuela when he was 12. After recovering from culture clash, he spent his days recreating American gangster films with his friends. While that didn't do much for his grades, it did serve him well in film school, where he quickly discovered his passion for directing. Currently, Velasco is pursuing said passion as the Producing Director and Co-EP for the second season of Twenties, created by Lena Waithe. His first feature, La Hora Cero (The Zero Hour) broke all Venezuelan Box Office records and garnered 35 festival awards. On the TV front, Diego directed the immigration episode for the final season of the Emmy-Award-winning Orange is the New Black, and was the Producing Director and Co-EP for Social Distance, Netflix's first scripted anthology written and produced remotely during the COVID 19 pandemic. Additional TV credits include Gentefied, Teenage Bounty Hunters, Diary of A Future President.
projects
LA HORA CERO
La Hora Cero (The Zero Hour) follows a hitman as he tries to save his pregnant girlfriend's life in the middle of a medical strike. The film broke all Venezuelan box office records and garnered multiple international festival awards. The Lincoln Center's Film Comment Magazine called it "rare and special: an intelligent, finely constructed and wonderfully acted feature with a subversive message and a sting in the tail."
orange is the new black
When working for other content creators, Diego and Carolina often work separately. But sometimes, they get the rare and joyful opportunity to collaborate, as in the case of "God Bless America," the 11th episode of the final season in Jenji Kohan's renowned series. Revolving around immigration storylines in Trump's America, this episode was singled out by The New Yorker Magazine as "brilliant."